Here is the information that you are requesting:
The Total Economic Impact of IBM Cloud Pak for Data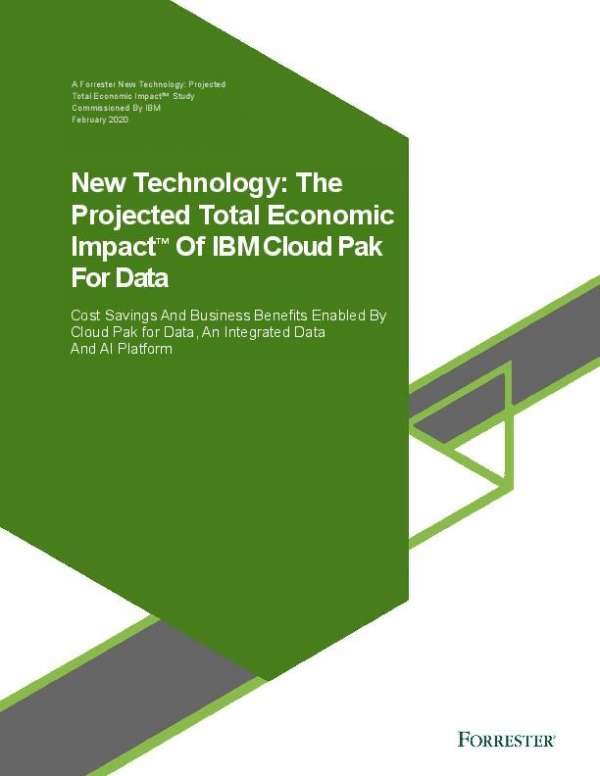 More organizations are implementing AI than ever before, but many implementations fail to meet expectations. Why? Data challenges. Read this analyst report to see how IBM Cloud Pak for Data provides an insight platform that combines data management with data science and AI development to deliver real value.
Where Should We Send This Information?
Thank you for requesting this information. Please enter your name and email address below so that we know where to send it.