Here is the information that you are requesting:
Forrester Report — Edge Computing Predictions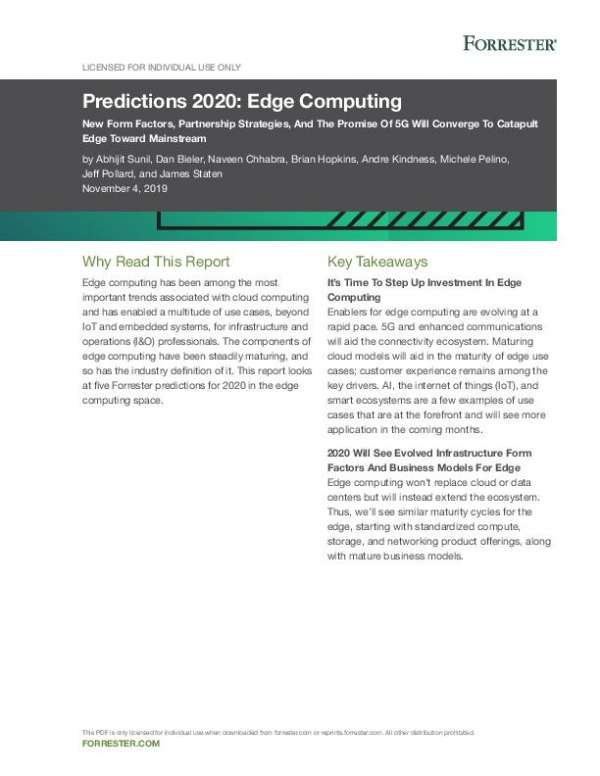 Calling it "among the most important trends associated with cloud computing", Forrester predicts the trajectory of edge computing as it matures in this report. Get the report for a look at Forrester's five predictions and to discover how edge computing is changing the computing landscape.
Where Should We Send This Information?
Thank you for requesting this information. Please enter your information below so that we know where to send it.