Here is the information that you are requesting:
Looking to Power Your SAP Apps in the Cloud? Top 8 Things to Look for in Bare-Metal Servers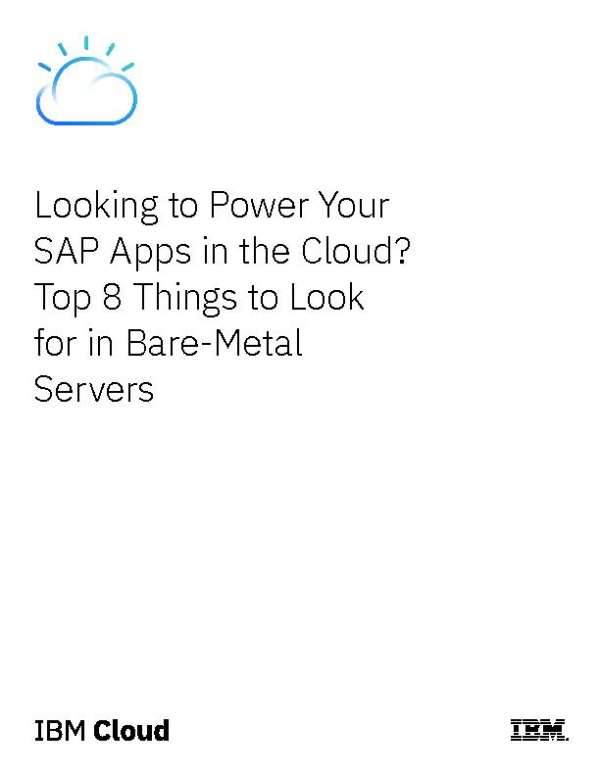 When it comes to running business-critical SAP workloads in the cloud, most IT decision-makers have the flexibility to run either on physical bare-metal servers or virtual servers. Bare metal servers deliver the power and control you need for SAP apps. But it's important to make sure you don't compromise on performance, control, reliability or security. Read this whitepaper for the top eight things to look for.
Where Should We Send This Information?
Thank you for requesting this information. Please enter your name and email address below so that we know where to send it.