Here is the information that you are requesting:
Conquer the Cloud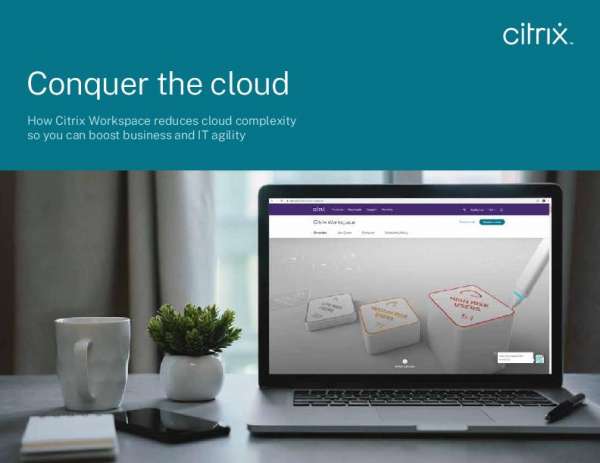 While design to empower, cloud innovations like AI, analytics and hybrid infrastructure can create unnecessary complexity that leads to poor user experiences and security risks. This complexity can prevent IT professionals from achieving their department goals. "Conquer the Cloud: How Citrix Workspace Reduces Cloud Complexity So You Can Boost Business and IT Agility" gives an overview of how Citrix Workspace enables you to efficiently and securely manage infrastructure. Download this whitepaper explore how to minimize security threats, reduce complexity and streamline the delivery and management of apps and data in a cloud-first world.
Where Should We Send This Information?
Thank you for requesting this information. Please enter your name and email address below so that we know where to send it.