Here is the information that you are requesting:
Optimizing Infrastructure Management with Predictive Analytics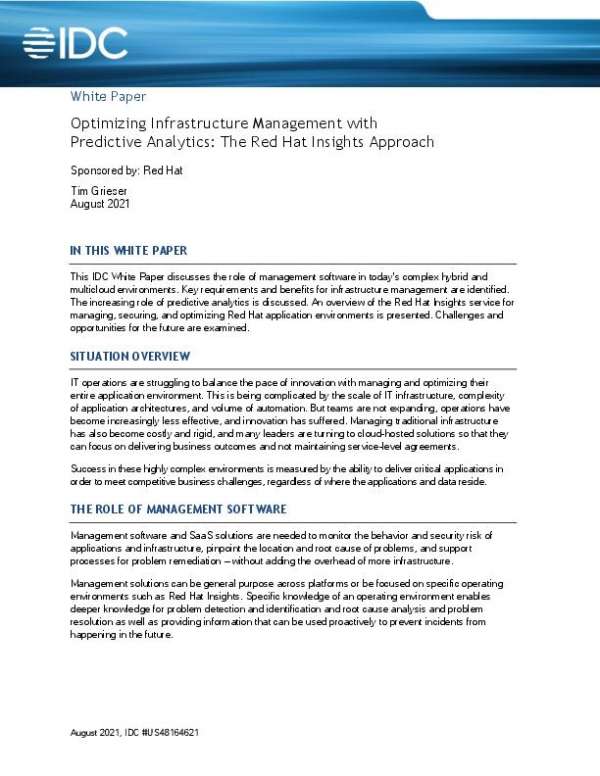 Lessons of the role of management software in today's complex hybrid and multicloud environments are revealed in this IDC whitepaper. From key infrastructure requirements to executing with predictive analytics, discover the challenges and opportunities for app development today. Contact us to view a free demo of Red Hat's predictive analytics in action.
Where Should We Send This Information?
Thank you for requesting this information. Please enter your information below so that we know where to send it.