Here is the information that you are requesting:
The right approach to Zero Trust for unmanaged IoT devices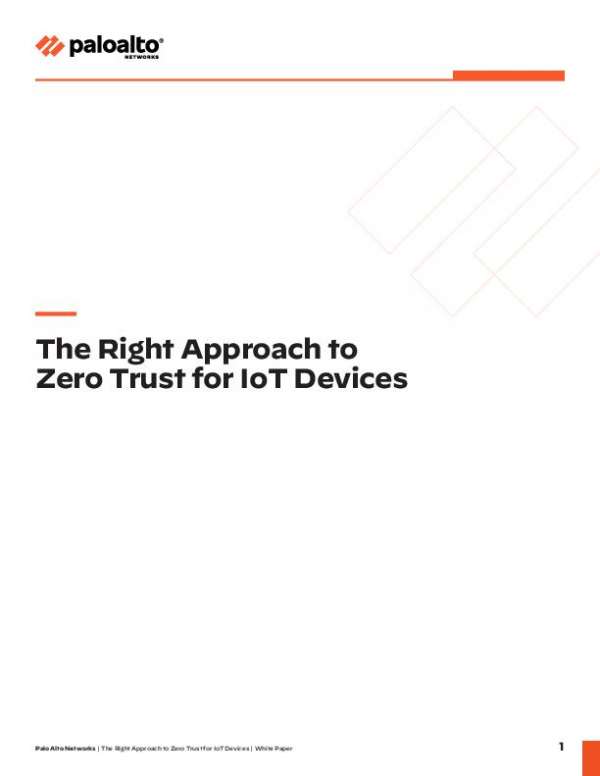 The shifts we are continuing to see in today's work models are having a far-reaching effect on the traditionally managed network security perimeter. Read the Palo Alto Networks whitepaper to gain insight on the Zero Trust framework organizations should consider for securing IoT devices.
Where Should We Send This Information?
Thank you for requesting this information. Please enter your name and email address below so that we know where to send it.