Here is the information that you are requesting:
Streamlining DevOps in Hybrid, Multi-Cloud, On-Premises, and Edge Environments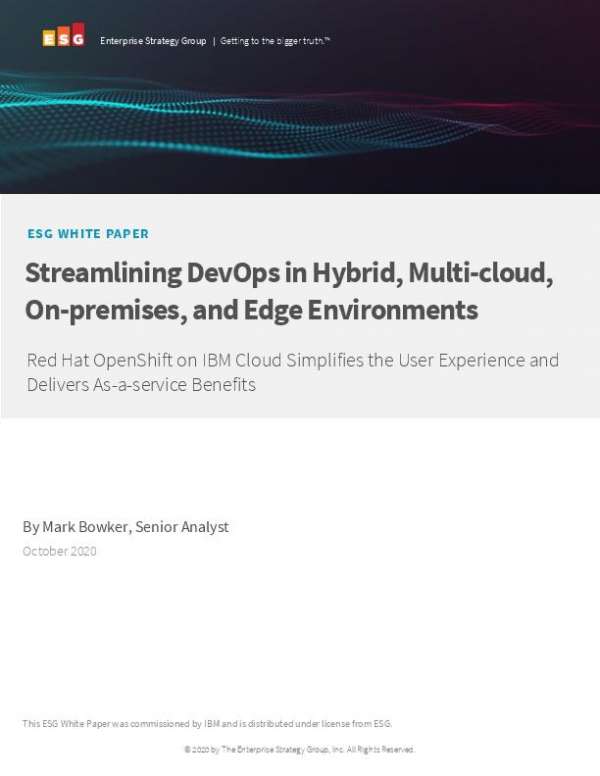 Organizations increasingly use containers to modernize, improve security and speed application development in hybrid and multi-cloud environments. Read this whitepaper to see why Red Hat OpenShift for IBM Cloud is well worth evaluating by organizations that want the benefits of as-a-service and secure, always-on apps.
Where Should We Send This Information?
Thank you for requesting this information. Please enter your name and email address below so that we know where to send it.