Here is the information that you are requesting:
The Sweet Spot of Modern Enterprise Computing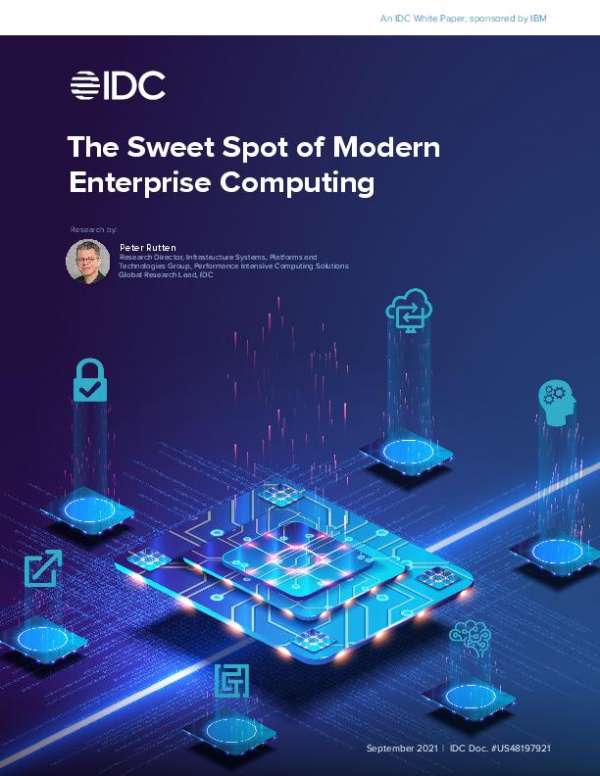 Research firm IDC believes there are a few critical considerations for a digital enterprise to succeed in today's challenging, multifaceted environment. Read this analyst report from IDC to explore these considerations, tips for achieving success and where the new IBM Power10 processor and Power E1080 platform fit in.  
Where Should We Send This Information?
Thank you for requesting this information. Please enter your name and email address below so that we know where to send it.