Here is the information that you are requesting:
Who Can Benefit from SAP HANA Database and S/4HANA on IBM Power Systems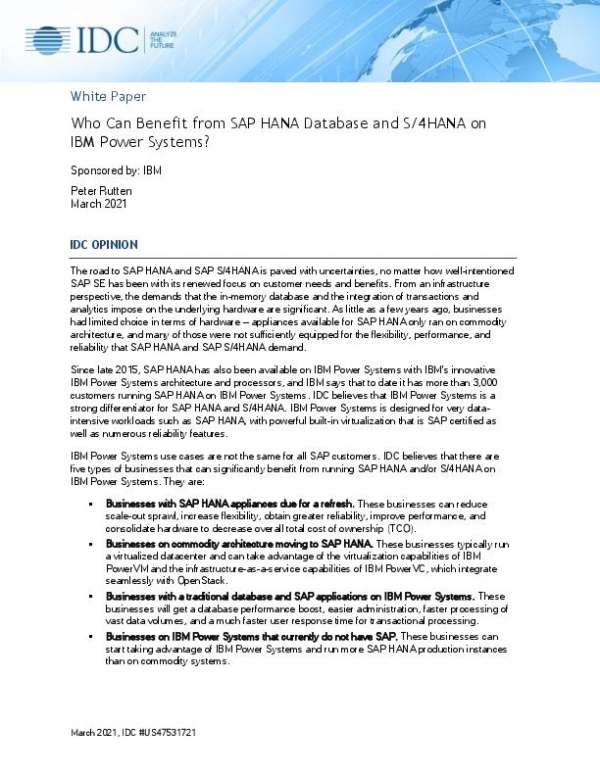 The road to SAP HANA and SAP S/4HANA is paved with uncertainties. The demands that the in-memory database and the integration of transactions and analytics impose on the underlying hardware are significant. Read this analyst report to see why IDC believes IBM Power Systems is a strong differentiator for SAP HANA and S/4HANA, and what types of businesses can benefit from running them on IBM Power Systems.
Where Should We Send This Information?
Thank you for requesting this information. Please enter your name and email address below so that we know where to send it.