Here is the information that you are requesting:
Boost Productivity with More Intelligent, More Confident XDR Built In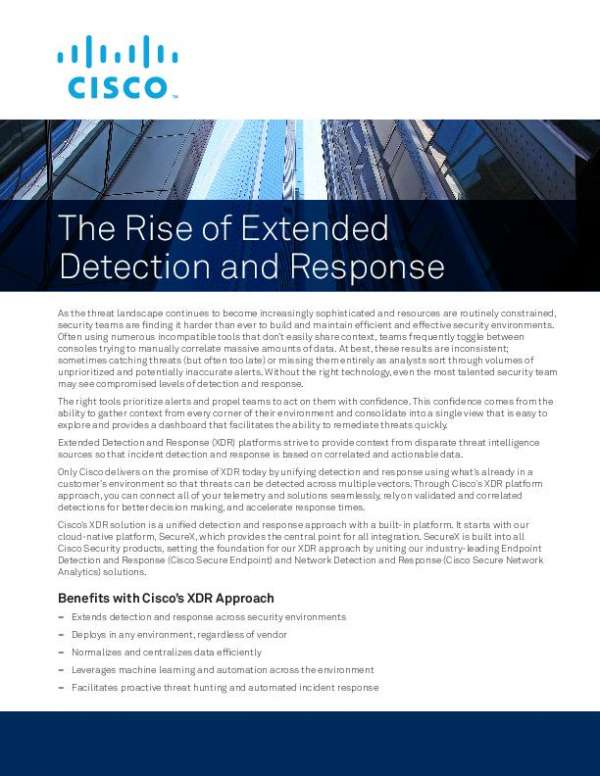 This analyst report features Gartner research showing that Cisco can provide an XDR product that delivers rapid time to value resulting from out-of-the-box integration and pre-tuned detection mechanisms across products. Please contact PCC-IT International for more information about Cisco Secure portfolio with Cisco SecureX. 
Where Should We Send This Information?
Thank you for requesting this information. Please enter your email address below so that we know where to send it.