Here is the information that you are requesting:
Email Security Buyer's Guide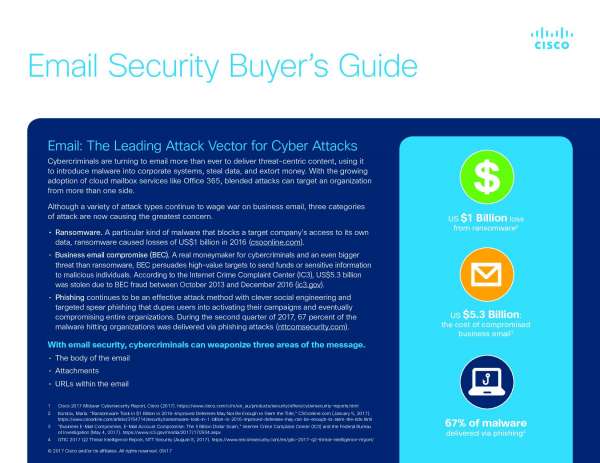 This buyer's guide explains how Cisco Email Security delivers on 5 critical requirements to ensure the deeply layered protection businesses need. Contact us today for more information on Cisco Email Security solutions.
Where Should We Send This Information?
Thank you for requesting this information. Please enter your email address below so that we know where to send it.