Here is the information that you are requesting:
 The Total Economic Impact of IBM Power Systems for SAP HANA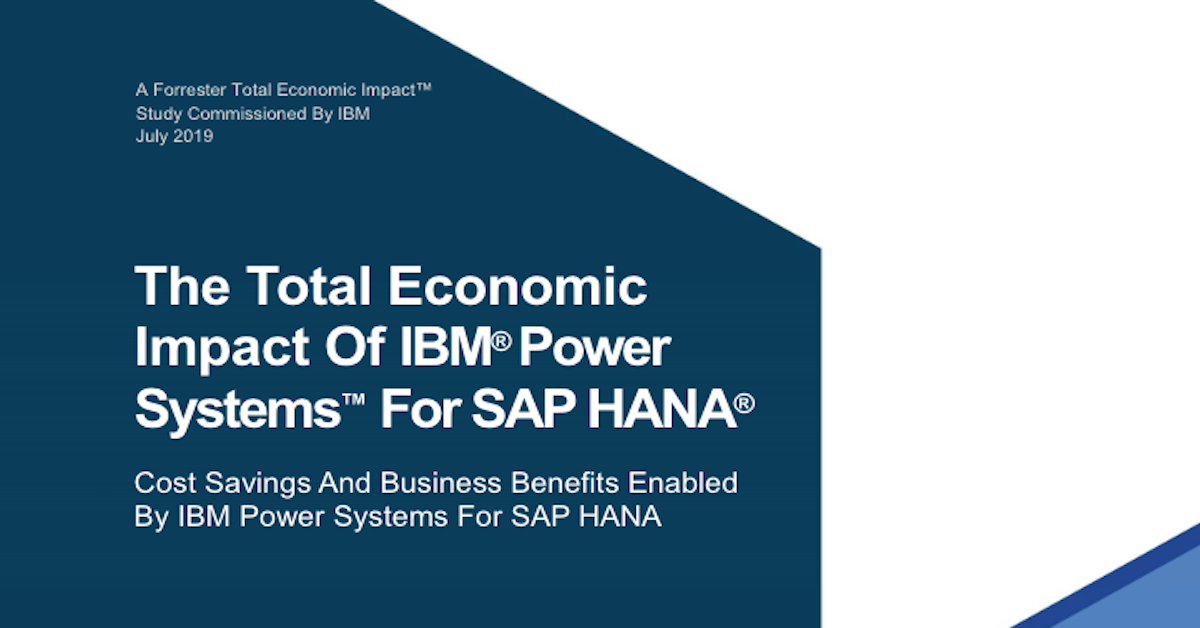 As businesses adopt SAP HANA to run core applications, they also need to scale the server environment on demand to maintain high reliability. IBM Power Systems scale large HANA environments with flexibility to easily accommodate changes in business needs while increasing application availability and systems admin productivity. Read this Forrester report to see how moving to IBM Power Systems helped organizations reduce the cost of purchasing, managing and maintaining systems to deploy SAP HANA — and achieve cost benefits to the tune of $3 million.
Where Should We Send This Information?
Thank you for requesting this information. Please enter your name and email address below so that we know where to send it.