Here is the information that you are requesting:
Gain central visibility into operations and compliance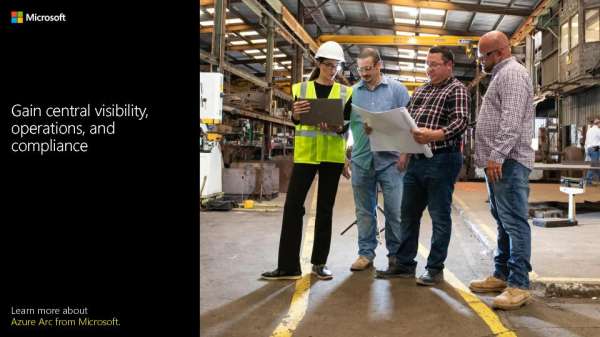 Microsoft Azure Arc allows you to centrally manage a wide range of resources, including Windows and Linux servers, SQL server, Kubernetes clusters, and Azure services. You can establish central visibility in the portal and enable multi-environment search with Azure Resource graph—all while meeting governance and compliance standards for apps, infrastructure, and data. Sign up to stay connected! We'll help you accelerate innovation across hybrid and multicloud environments with Azure Arc.
Where Should We Send This Information?
Thank you for requesting this information. Please enter your name and email address below so that we know where to send it.