Here is the information that you are requesting:
CJ Moses Security Predictions in 2023 and Beyond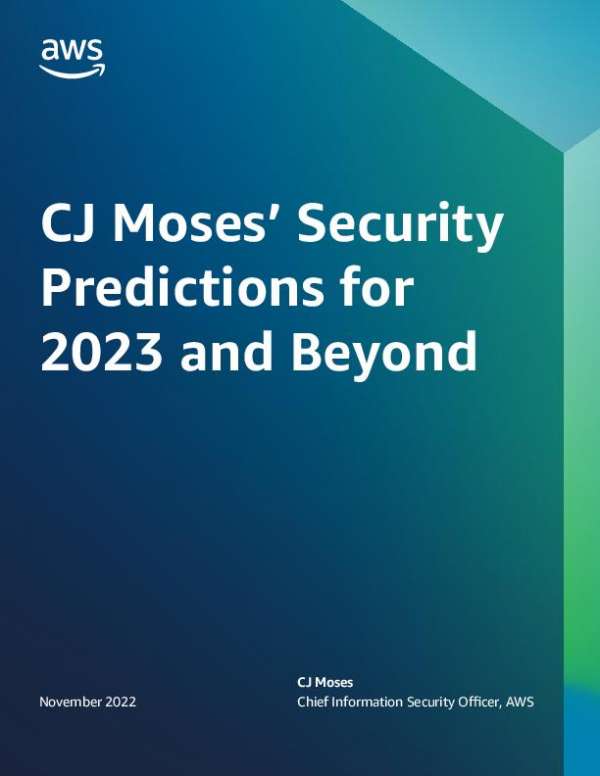 CJ Moses, former AWS CISO, offers his predictions for cybersecurity in 2023 and beyond. Check out this eBook to gain access to his expert insights.
Where Should We Send This Information?
Thank you for requesting this information. Please enter your email address below so that we know where to send it.