Here is the information that you are requesting:
Building a Seamless Hybrid Cloud for Critical Workloads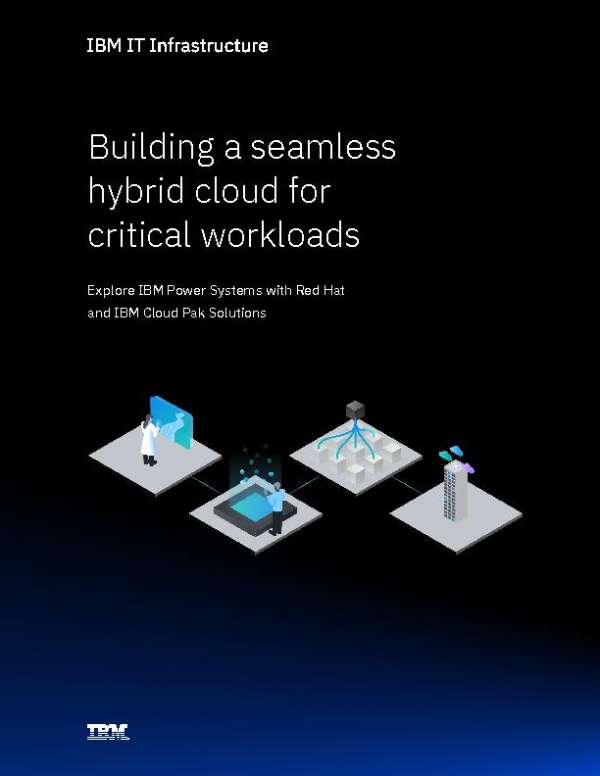 In fast-moving digital business environments, organizations must secure sensitive data and workloads, support new applications, and deliver consistency and simplicity across the enterprise. Read this eBook to see how Red Hat OpenShift and IBM Cloud Pak solutions on IBM Power Systems can help your enterprise achieve these goals.
Where Should We Send This Information?
Thank you for requesting this information. Please enter your name and email address below so that we know where to send it.