Here is the information that you are requesting:
Zero Trust with HP Wolf Enterprise Security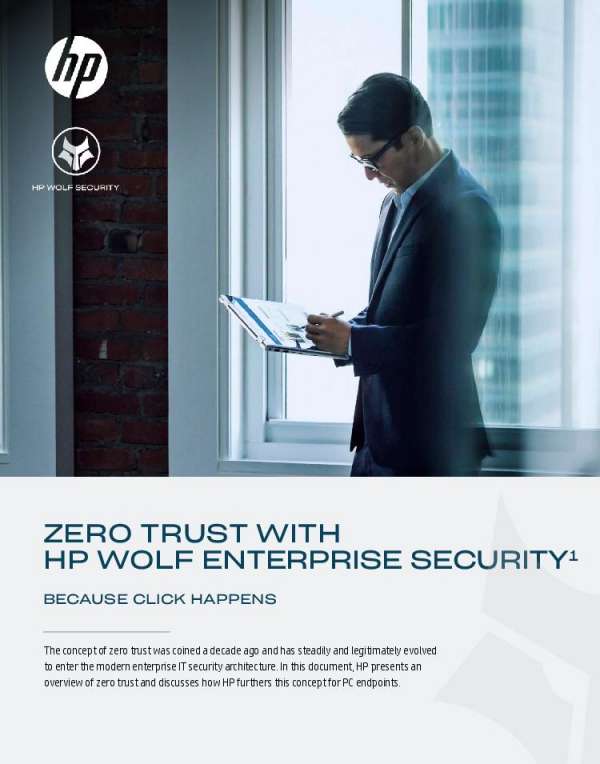 The concept of Zero Trust is a crucial tool in your daily battle against cyberthreats. It's a philosophy of trusting nothing at face value and verifying everything in your system. Download this iinformative whitepaper to see how HP delivers Zero Trust efficiently for endpoint devices.
Where Should We Send This Information?
Thank you for requesting this information. Please enter your email address below so that we know where to send it.