Here is the information that you are requesting:
HP Managed Print Services Designs Solutions that Fit Your Hybrid Workforce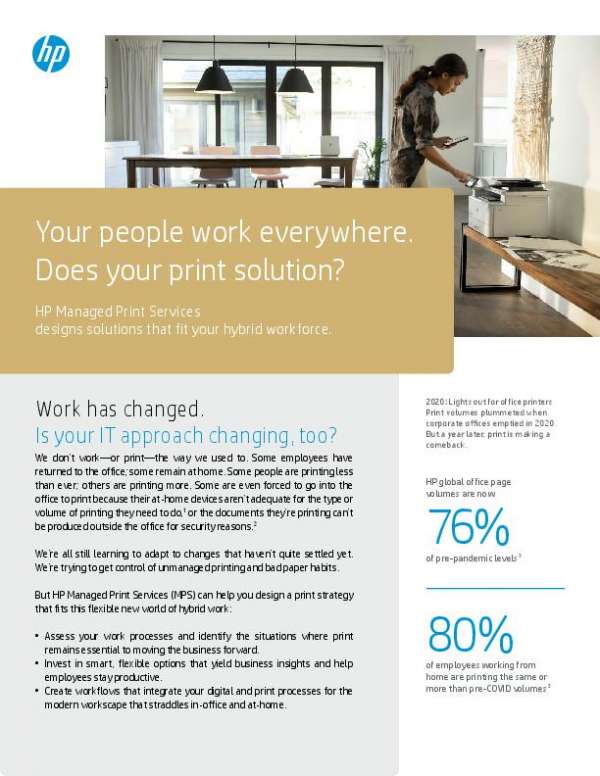 No one works or prints the way we used to. Some of your employees have returned to the office while some remain at home. Others print less and others, more. You're still learning to adapt to change. With HP Managed Print Services (MPS), you can design a print strategy that fits the flexible world of hybrid work. Get this solution brief to learn how including 3 ways HP MPS can help your business increase efficiency.
Where Should We Send This Information?
Thank you for requesting this information. Please enter your email address below so that we know where to send it.