Here is the information that you are requesting:
Hardware-enhanced Threat Protection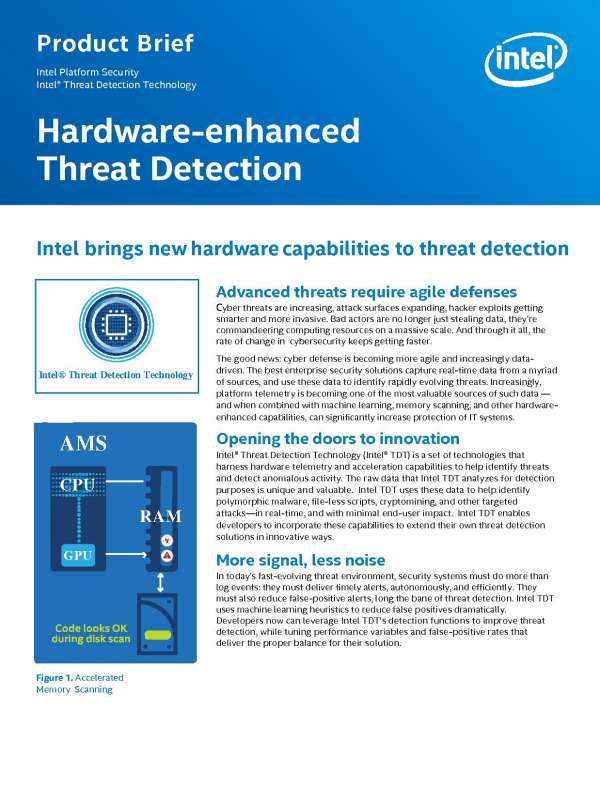 This product brief introduces Intel® Threat Detection Technology (Intel® TDT)—a set of technologies that harness hardware telemetry and acceleration capabilities to help identify threats and detect anomalous activity. Intel TDT uses the data gleaned to help identify polymorphic malware, file-less scripts, cryptomining, and other targeted attacks in real time and with minimal end-user impact. Please contact Southwest Modern Data Systems, Inc. for more information about Intel TDT.
Where Should We Send This Information?
Thank you for requesting this information. Please enter your email address below so that we know where to send it.