Here is the information that you are requesting:
How to Save Millions for the New Tomorrow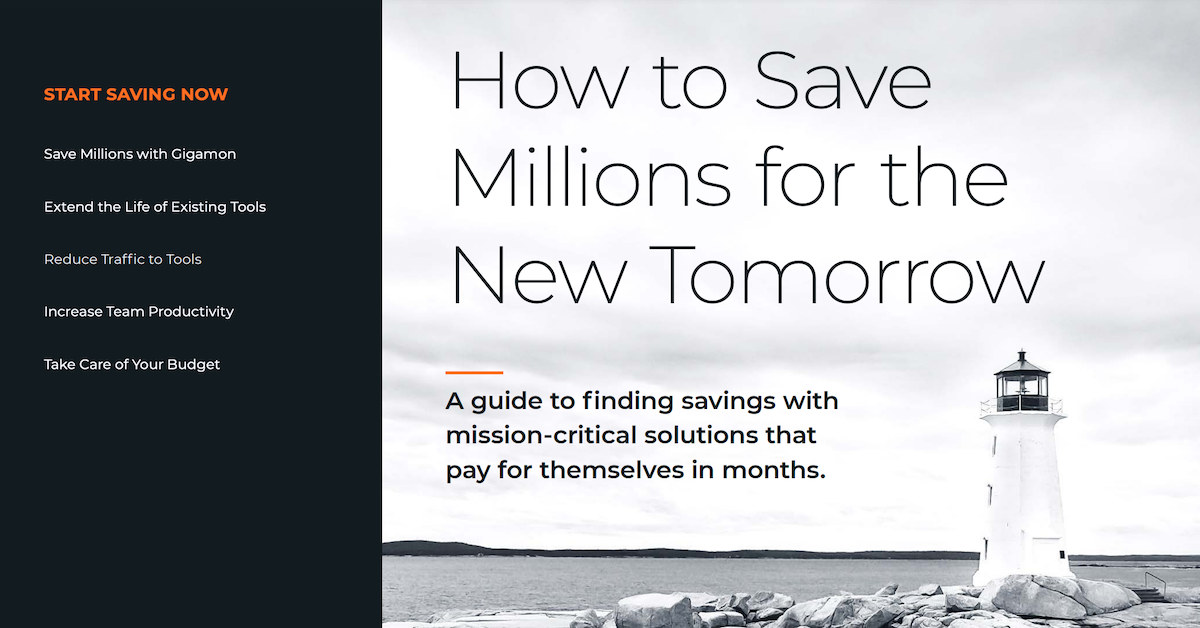 How can you save money and extend the life of your security tools? First by understanding that saving money doesn't have to come at the cost of innovation. In fact, with Gigamon, Digital6 Technologies can help you optimize and secure your network infrastructure and meet your digital transformation goals, even with limited resources. Read this eBook to learn more about reducing traffic to tools and increasing your team's productivity all while saving money.
Where Should We Send This Information?
Thank you for requesting this information. Please enter your name and email address below so that we know where to send it.