Here is the information that you are requesting:
Leveraging Data and Insights to Accelerate Time to Value for IT Investments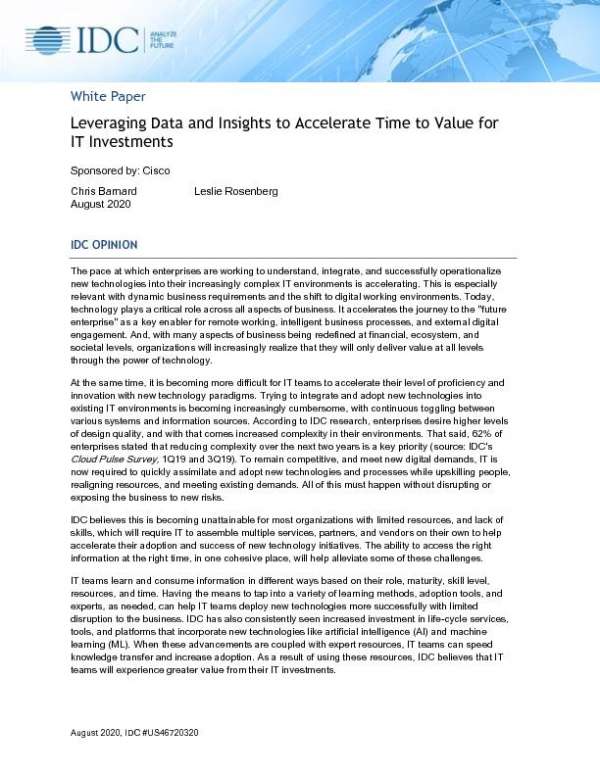 This white paper explains how IT managers can leverage third-party resources to help them quickly adopt, innovate, and extract value from their IT investments. It specifically examines Cisco CX Success Tracks, which simplifies and dramatically accelerates the onboarding and management of Cisco technologies throughout the technology life cycle. Please contact M&A Technology for more information about Cisco CX Success Tracks.
Where Should We Send This Information?
Thank you for requesting this information. Please enter your email address below so that we know where to send it.