Here is the information that you are requesting:
Five Ways Citrix Workspace Empowers Remote Workers — While Simplifying IT Management and Security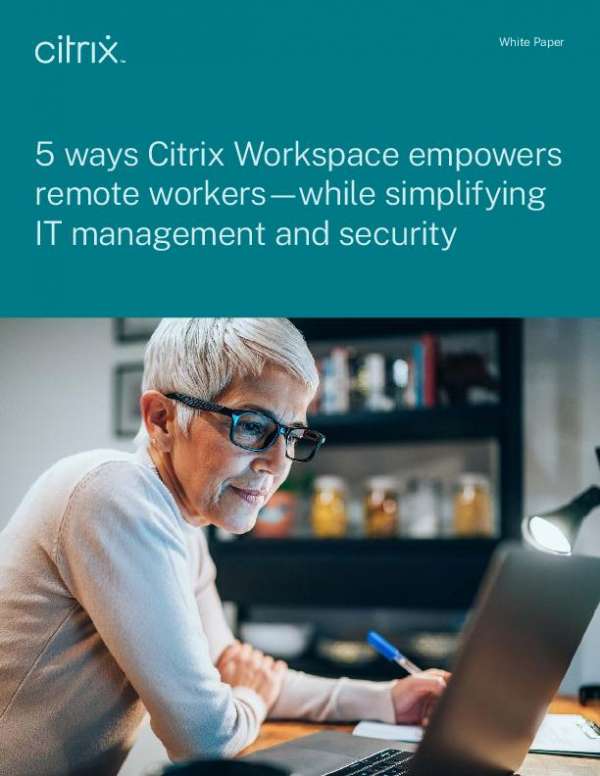 To best support remote workforces, a company must provide more than just collaborative tools. IT departments must give end users a single unified platform that delivers everything they need to perform their jobs securely. Download this eBook to get more insight on the five ways Citrix Workspace helps support remote teams while simplifying IT management and security.
Where Should We Send This Information?
Thank you for requesting this information. Please enter your name and email address below so that we know where to send it.