Here is the information that you are requesting:
Cloud-Delivered Security for the Digital Workspace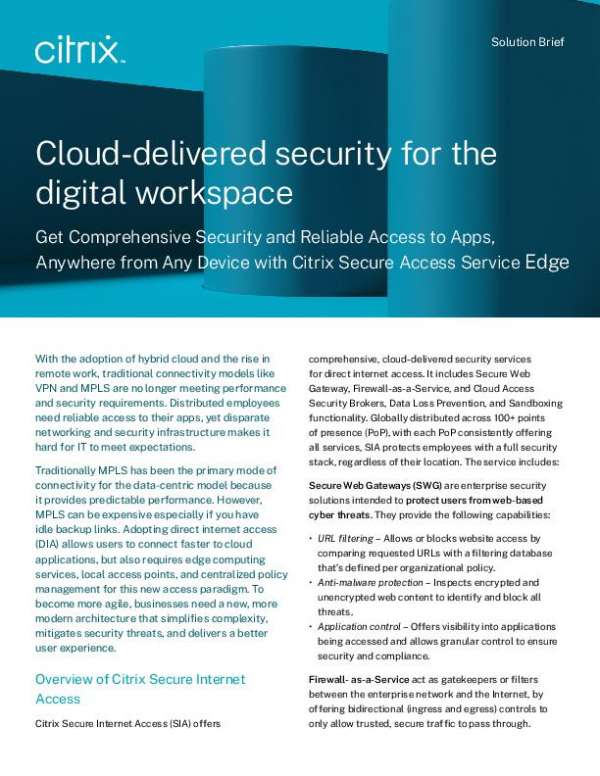 With hybrid cloud adoption and remote work on the rise, conventional VPN and MPLS connectivity models can no longer meet the performance and security requirements of modern business. Citrix Secure Internet Access (SIA) addresses this gap by delivering comprehensive, cloud-delivered security services including a Secure Web Gateway, Firewall-as-a-Service and functionality for Cloud Access Security Brokers, Data Loss Prevention and Sandboxing. This solution brief provides a description of services, benefits and use cases. Download the solution brief to learn how Citrix Secure Internet Access provides complete security and reliable access to apps, anywhere and from any device.
Where Should We Send This Information?
Thank you for requesting this information. Please enter your name and email address below so that we know where to send it.