Here is the information that you are requesting:
Perform better—continuous optimization and visibility drive performance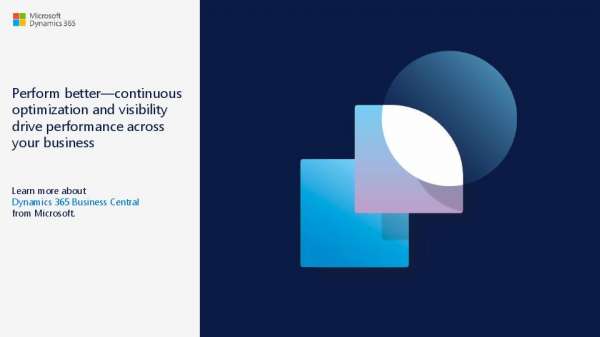 The world is moving faster than ever, and your organization cannot be left behind. Learn how you can adapt to these changes with Microsoft Dynamics 365 Business Central, which delivers new insights across your company and facilitates process optimization—all of which help your business grow . Sign up to stay connected. We can help you get the most from your ERP.
Where Should We Send This Information?
Thank you for requesting this information. Please enter your name and email address below so that we know where to send it.