Here is the information that you are requesting:
Data as a Differentiator: How Retail Banks are Rethinking the Customer Experience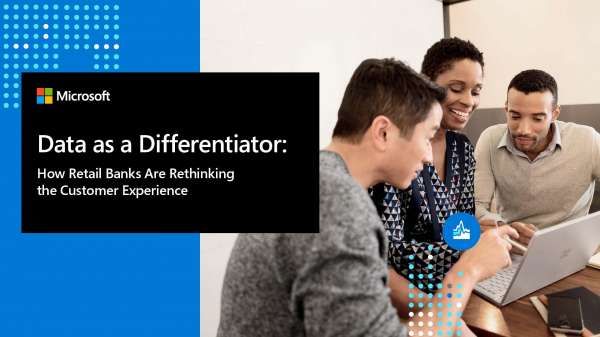 Retail banks have reached a tipping point. Pressured by competition and the increasing sophistication of customers, they must seek out new ways to differentiate themselves. With financial products and services largely the same across the industry, creating a superior customer experience has emerged as the best way to stand out. To do so, banks must be able to use data to drive personalized solutions and services at scale. Download this eBook for a deeper look at these trends and how you can use data to differentiate customer experiences at your bank.
Where Should We Send This Information?
Thank you for your request. Please enter your name and email address below.