Here is the information that you are requesting:
Microsoft Azure supports your Java workloads and processes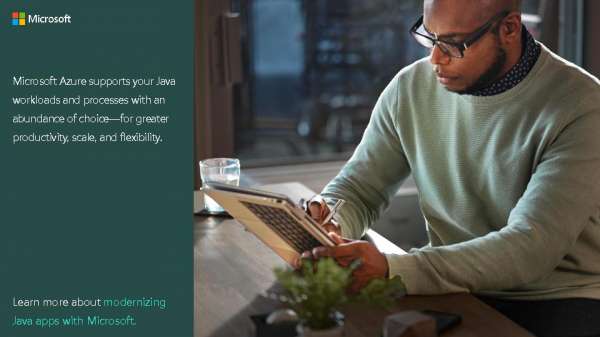 Microsoft Azure can help achieve your goals with the freedom and flexibility to build, manage, and deploy Java applications anywhere. Sign up to stay connected so we can help you modernize your Java apps and stay up to date on the latest cloud computing trends.
Where Should We Send This Information?
Thank you for requesting this information. Please enter your name and email address below so that we know where to send it.