Here is the information that you are requesting:
How 8 Industries Speed Success: VMware Future Ready Workforce Solutions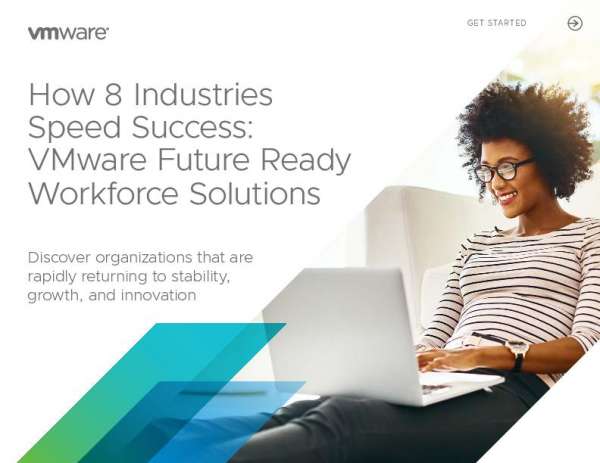 Organizations are turning to VMware's Future Ready™ Workforce solutions to boost productivity while offering employees the flexibility of work from anywhere. This eBook offers case studies across 8 industries to illustrate the potential for more efficient, effective workplaces that offer optimal user experiences.
Where Should We Send This Information?
Thank you for requesting this information. Please enter your name and email address below so that we know where to send it.