Here is the information that you are requesting:
Understand Your Customers and Strengthen Relationships Remotely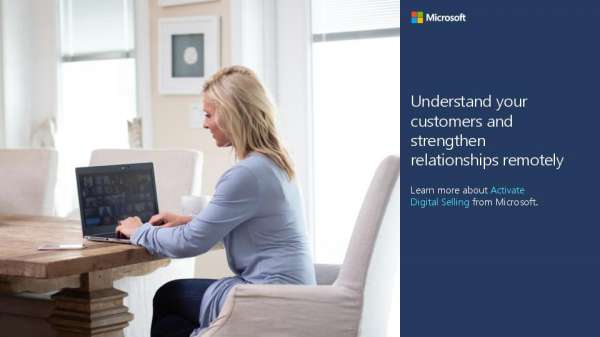 The world has changed, and the workplace continues to evolve post-pandemic. Understanding your customer is essential for personalizing sales—knowing your client wants and needs leads to effective engagements. With increased work happening in the cloud, products like LinkedIn Sales Navigator and Dynamics 365 Sales help you stay agile, meeting customers wherever they are. Sign up to learn more about how to effectively engage with digital selling.
Where Should We Send This Information?
Thank you for requesting this information. Please enter your name and email address below so that we know where to send it.