Here is the information that you are requesting:
Top 10 Ways Growing Businesses are Creating Value with DocuSign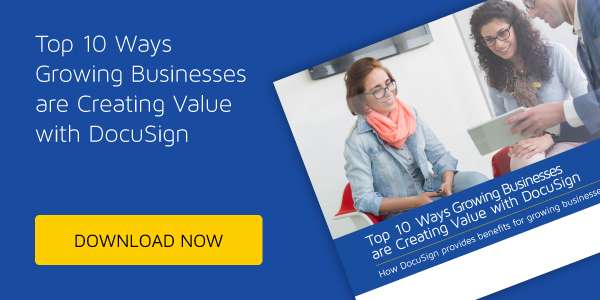 Have you considered how many documents you need sign to keep your business moving? Sales contracts, customer forms, vendor and supplier agreements, non-disclosure forms... The list can be long and the stacks and files and piles, cumbersome. Your growing business can't be bogged down by slow, inefficient, paper processes. But with DocuSign, small and midsized companies run their businesses better for less, while delighting customers with a better overall experience. Check out this e-book to find out 10 ways your growing business can create value with DocuSign.
Where Should We Send This Information?
Thank you for requesting this information. Please enter your name and email address below so that we know where to send it.