Here is the information that you are requesting:
How frictionless agreements elevate the consumer experience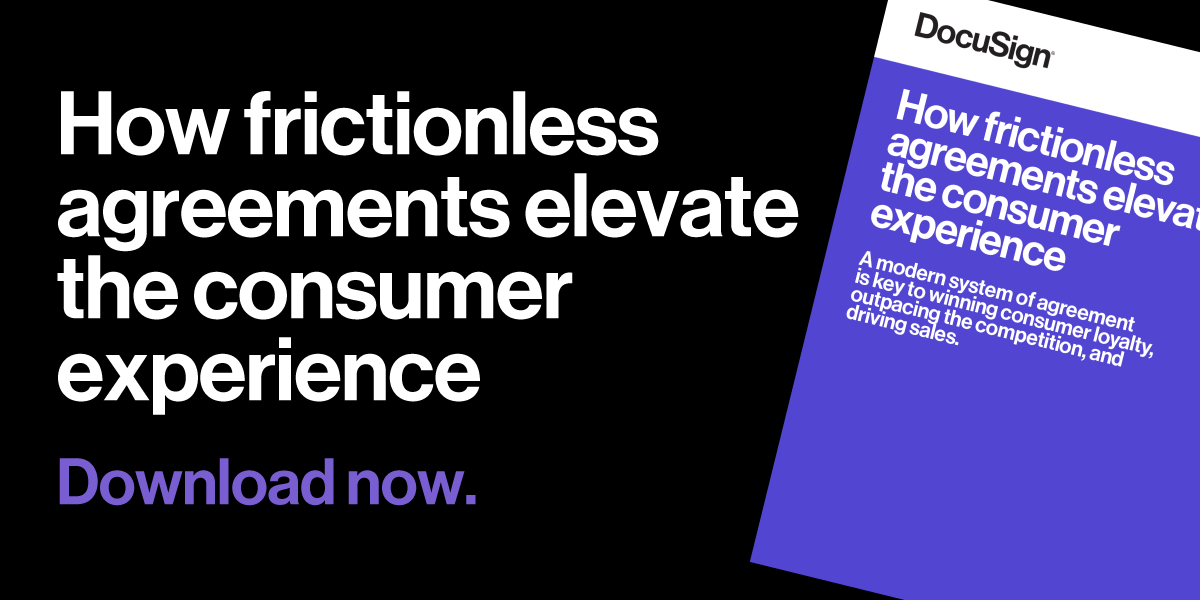 Consumer expectations are changing, with services, financing, and subscriptions playing larger roles at B2C companies that may have historically ben transaction-based. As sales become increasingly more complex, learn how your company can offer a seamless buying experience to every customer with DocuSign Agreement Cloud. Read this white paper to understand how a modern system of agreement impacts your business.
Where Should We Send This Information?
Thank you for requesting this information. Please enter your name and email address below so that we know where to send it.