Here is the information that you are requesting:
How ScribeAmerica scales HR operations with DocuSign and Workday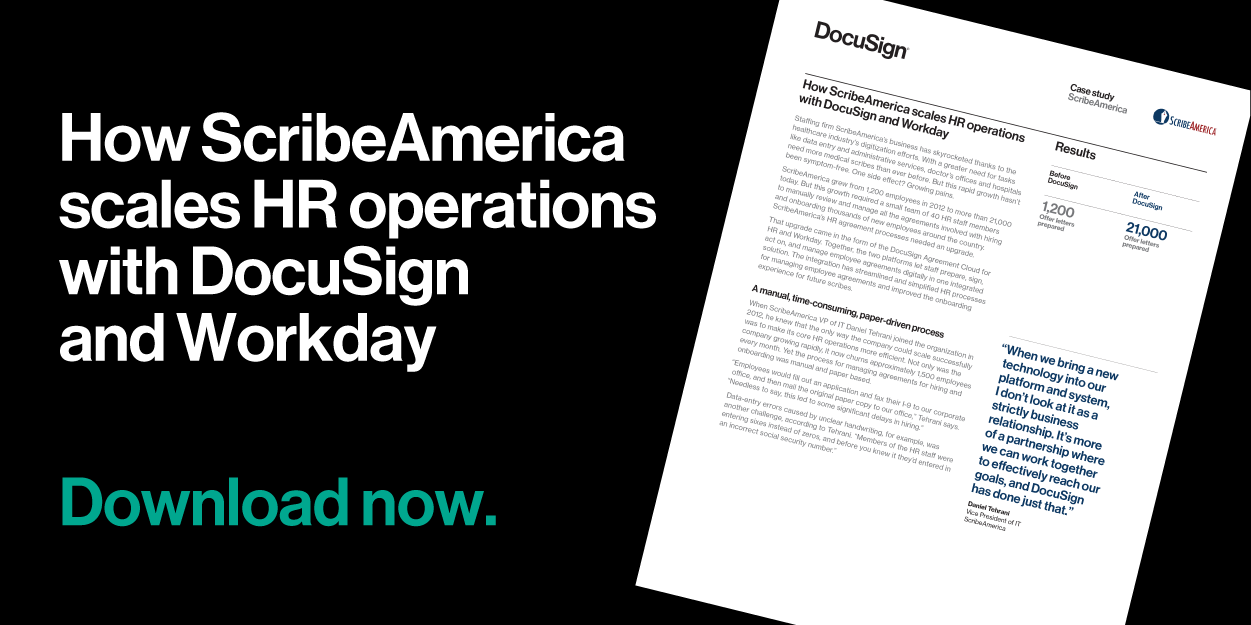 The medical company ScribeAmerica grew from 1,200 employees in 2012 to more than 21,000 today. But this was not without suffering some growing pains. They lacked the HR staff to process individual hiring and onboarding agreements, and were bogged down by manual, paper-based processes that took too much time. Realizing they needed to revamp their document management system, ScribeAmerica turned to DocuSign and Workday to automate the entire hiring and onboarding experience. Read the case study to see how their business was impacted as a direct result of the new solution.
Where Should We Send This Information?
Thank you for requesting this information. Please enter your name and email address below so that we know where to send it.