Here is the information that you are requesting:
Salesforce streamlines its global recruiting efforts with DocuSign and Workday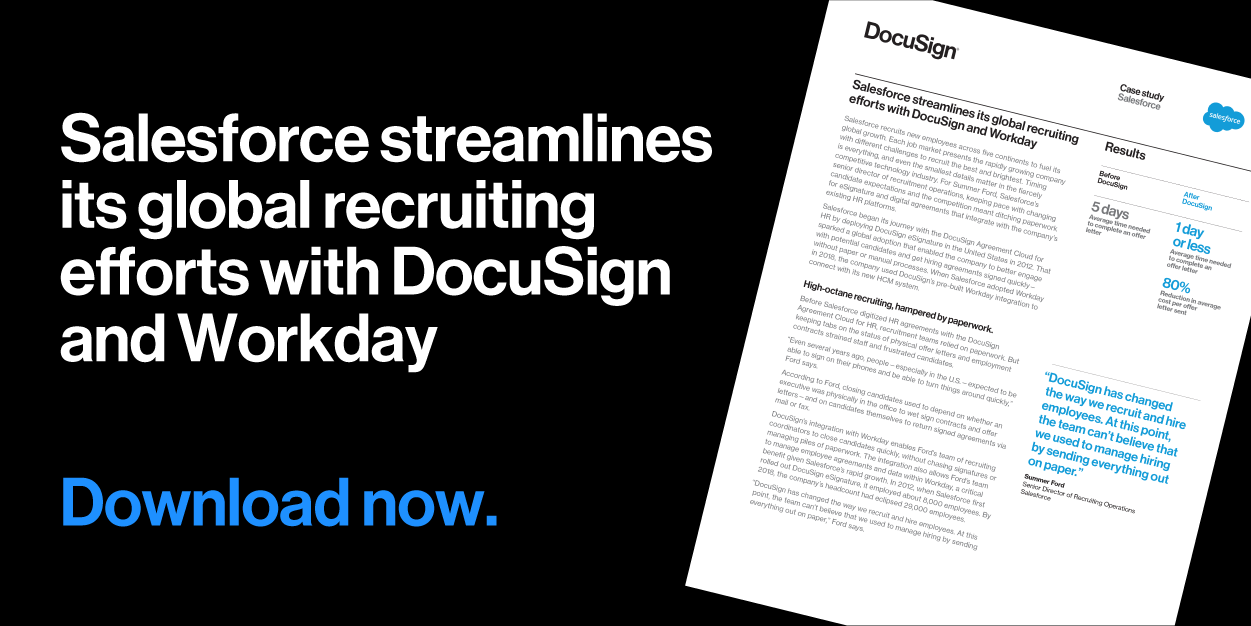 Salesforce recruits new employees across five continents to fuel its global growth. Prior to implementing DocuSign for HR, the hiring process was strained by outdated, paper-based agreements. All recruitment teams were forced to manually send and keep tabs on physical offer letters that prolonged the time it took to hire new employees. But once Salesforce implemented DocuSign for HR, it was a different story. DocuSign gave the global organization a faster digital solution that helped their HR department become more competitive in an increasingly crowded job market. Read more about their success in this case study.
Where Should We Send This Information?
Thank you for requesting this information. Please enter your name and email address below so that we know where to send it.